The Magic of the Atlas and South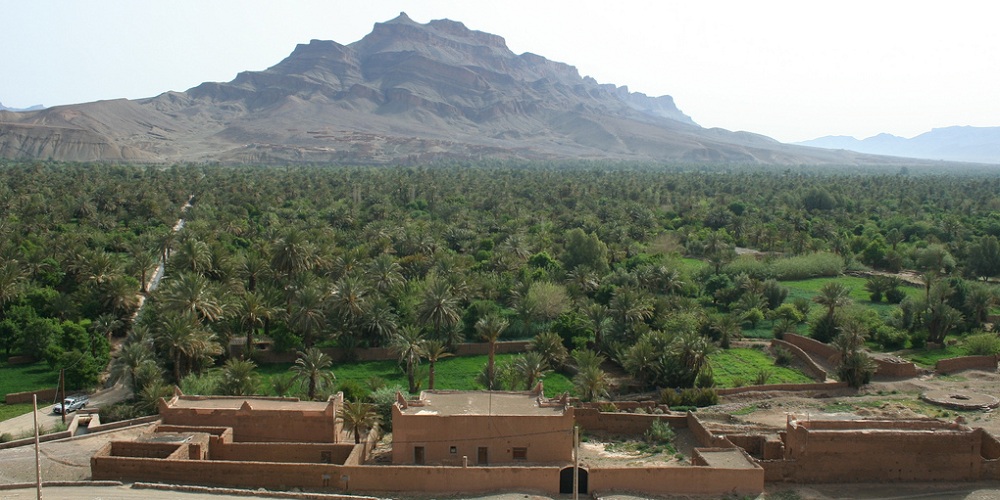 « Traces Berbères Voyages » have been organising 4x4 holidays to Morocco since 2007 - no one knows the country like we do! Travelling in a group or independently, we can show you the real Morocco. From Marrakech, you will discover the authentic and original journey aboard Land Cruiser for the discoveries and emotions far from the beaten track.
Join one of our 4x4 safaris and drive across exciting landscapes of mountains and desert - discover the sights and sounds of this exotic culture. We travel along tracks and ancient camel routes to the heart of true Morocco – to a land where time seems to have stood still. If you prefer to travel independently, we can design your own tailor made holiday. We can give you a full itinerary, book all your accommodation, provide local guides, and organise vehicles for you - with or without a driver. If you want to combine a 4x4 adventure with city sight-seeing, trekking in the Atlas or time on the beach - we can provide the program for you…
The Magic of the Atlas and South- 5 days/4 nights
The name itself conjures up romantic images of vast unending sands, charming desert oases, and of course the sheltering sky. If visitors to Morocco really want to lose themselves and get away from it all, there is no more extreme way to do so than to set off across the great desert. Morocco, however, is really little more than a starting point the land which contains the Grand Ergs of rolling dunes that most of us associate with Saharan adventure. Although Morocco does offer a glimpse of Saharan dunes at the southern extremity of the lovely Draa Valley, it is also a convenient starting point for a trip to the Grand Erg Occidental (the western sand sea of the Sahara) in western Algiers.
Highlights :
The great valleys of the south of Morocco. Dadès, Draa, the High Atlas and the Anti Atlas.
Gorges of Todra and Dadès.
The agrarian and pastoral life, linked to a centuries-old tradition.
Desert landscapes.
Dinner and lodging in a bivouac in the middle of the desert.
The authentic face of the Sahara with its Kasbahs and ksours.
A real track to discover the real Morocco.
Tour's Program
Day 1: Marrakech– Telouat – Ait Ben Haddou – Ouarzazate
Early morning, departure from Marrakech by our 4WD. After few way moment, appears very beautiful scenery of small villages built in tiers succeed among oak trees, walnut groves and oleander bushes. The road snakes up before arriving at the spectacular Tizi n Tichka's pass reaching 2260 m.
Just after the pass, we take the off-road for about 20 kilometres among deserted hills. The village of Telouet comes as a surprise dominated by the imposing ruins of the Kasbah. Which was once the main residence of the ' Lord of the Atlas' – Pacha El Glaoui , used to accommodate his court, the stables, a Mosque and countless slaves at a time when the man was ruling his own kingdom from Marrakech to Agadir and all the way east to the Sahara desert.
Visit of the Kasbah in Telouet, then tracks to Ait Ben-Haddou via Assif Ounila valley with its Berber villages… we reach the magnificently exotic Kasbah and ksour of Aït Ben Haddou, declared as World Heritage Site from UNESCO. Here we alight from our vehicle to visit these various Kasbahs, so closely-knit that they appear to be, but one complete building, backed up against the looming mountain in a stretch of unforgiving Hammada. The thick, high, sheer, elaborately decorated as a cob wall, stepped-up housing, turreted, crenulated ramparts, balustrades and arched 'babs' which are a sight not to be missed. Obviously, here Hollywood has shot many of its films, including, as everyone will tell you: The Mommy, Gladiator, 7 days in Tibet, Babel, Alexander…Reaching Ouarzazate, for those of you who are interested; a visit to the impressive Atlas Film Studios can be arranged.
We'll drive to the 100 year old Kasbah Taourirt for a quick visit of this complex of courtyards, a maze of richly decorated rooms, alleyways and crenulated towers. Dinner and overnight in Ouarzazate.
Distance: 220 Km, off-road: 35 Km
Lunch: Ait Ben Haddou
Accommodation:
- Privileged accommodation: Dar Daif or similar
- Economical accommodation: Les Jardins de Ouarzazate or similar
Day 2: Ouarzazate – Agdez – Draa Valley – Zagora
Departure in the morning from Ouarzazate by 4x4 to Agdez passing over the Tizi-n-Tinfifite Mountain passes (1660m). After a pause for a glass of tea or morning coffee in Agdez, we take off- road. This allows a better view of the valley, passing the gardens, oases and Kasbahs between the Draa River and mountains. Back on the paved road again, we stop at Kasbah Tamnougalte for tea/coffee break. This Kasbah is the oldest in the Draa's valley which still partly inhabited. You could wander round and explore the Kasbah with a guide if you wish. Lunch, then continuation to Zagora, the largest oasis in the Draa valley well known especially for its Dates.
We carry on to Tamegroute with a visit to the Koranic Library and the local potteries, which produce all the green pottery that you will see in the south. Dinner and overnight in Zagora.
Distance: 165 Km Total, off-road: 22 Km
Lunch: Zagora
Accommodation:
- Privileged accommodation: Riad Lamane or similar
- Economical accommodation: La Perle de Draa or similar
Day 3: Zagora – Tizi N'tafilaléte – Tazarine – Alnif – Todra – Boumalen Dadès (330 Km Total 220 off-road)
After breakfast, departure for Todra through unique desert landscapes, sprinkled with oasis. This very beautiful track with many small oases was one of the largest caravans path way. Lunch at a local restaurant on the way. We will then continue our journey along desert tracks to Tazarine and then Alnif. We will arrive in the majestic canyon formed by the Todra Gorges. Afterwards we achieve Boumalen Dadès. Dinner and overnight in the hotel of Xaluca Dadès.
Distance: 330 Km 220 off road
Lunch: Alnif
Accommodation:
- Privileged accommodation: Xaluca de Dades or similar
- Economical accommodation: Kasbah Tizzarouine or similar
Day 4: Boumalen Dadès – Gorges de Dadès – Skoura
After breakfast in Xaluca Dadès. We head to Ouarzazate while passing by the Dades Gorge and driving through the Valley of the Roses. On the way to Ouarzazate a small flash back break to the stunning 17th century Amerhidil Kasbah in Skoura. Then continuation to Ouarzazate. Dinner and overnight at a hotel.
Distance: 105 km total. 80 km off-road.
Lunch: Dades Gorge
Accommodation:
- Privileged accommodation: Les Jardins de Skoura or similar
- Economical accommodation: Kasbah Ait Ben Damiette or similar
Day 5: Ouarzazate – Marrakech
Breakfast, then a visit to Ouarzazate and its cinema studios, and departure toward Marrakech trough tizi n'tichka's pass.
Distance: 250 Km
Lunch: Ait Ben Haddou
Included services:
Transportation with 4x4 with a personal driver including gas and driver's fees.
Accommodation 4 nights based on daily half board. Our priorities in selecting accommodation are: the authenticity, the comfort and the quality of service.
Monuments entrance fees
The accompaniment of tourists own language speaking guide / driver during the circuit, a national certified guide for a group of more than 8 persons.
All taxes.
Excluded services:
International Airfare
The transfer from Moroccan cities or airports to Marrakech: If you want a member of our staff comes to receive you wherever you are: a supplement is then charged.
The extra cost of meals
All the drinks
The optional suggested excursions (to reserve and to pay on the spot).
The optional tips
Children:
Under 2 years of age are free of charge
3 to 11 years old: 50% discount
12 years old and up: full cost
Important precisions:
The meeting place in Marrakesh will be communicated to you after the definitive confirmation of your reservation.
The pick up will be provided for Hotels/ Riads situated in the heart of the Medina.
For further information or Reservation, feel free to get in touch with us: Contact
Itinerary